Washington D. C. March 1st, 63
Dear Wife,
When I sent you that short line this morning I thought I should be in camp before this time but the prospect is that I shall stay in Washington two or three days yet. I closed my letter very suddenly this morning under impression that I had no time to spare but I find I have plenty to see the Eliphant and all the other interesting sights about town.
You must not be alarmed about me1 for I am not staying here for pleasure and haven't any time to, but a circumstance happened last night that created quite an excitement here, though I understand such things are quite common here.
After looking about 'till bed time we thought we would turn in some where for the night and it happened so that we saw a sign just at that time (on a respectable looking house), of board and lodging accordingly we engaged lodgings for three; Doolittle, Smith, and myself, but we were somewhat surprised when we asked to be shown our bed we were told that we must go several blocks to find it. I demurred to this but the boys said it was all right so we went ahead, but we found in the morning that it was not all right for my bed fellow Doolittle was robbed of $25.00 in money and two watches all amounting to $85.00.2 (I did not mention this morning for he requested me not to, but has given me liberty to tell you.)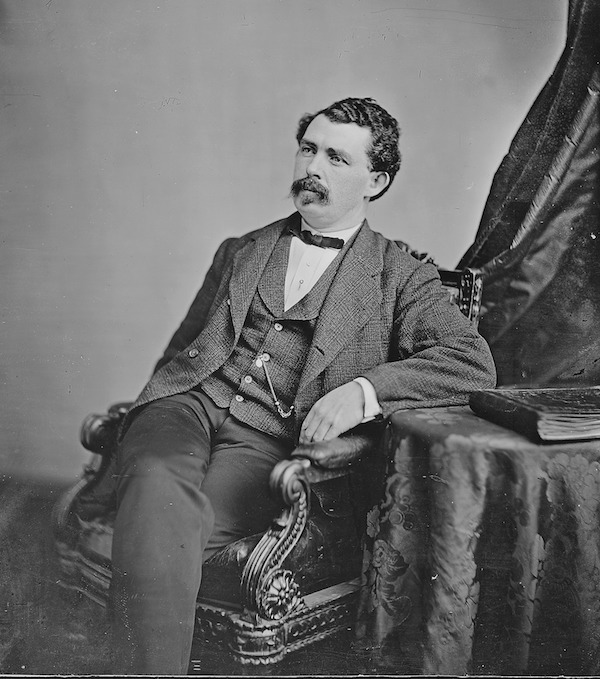 We went to the Provost Martial and he told us to stay 'till we could investigate the thing and has given us passes for three days more. He recommended us to Mr. McDevitt3, a detective who is on the track of the thief but I have not much faith to think we shall succeed in getting back any of the property but we will break up the den. I don't see why they did not rob me, for I lay right by Doolittle's side with both watches as much exposed as his, but they respected my poverty and let me escape. They cut the belt around Doolittle's body, cut his chains and cut open all his pockets, but he had a hundred and ten dollars in letters that they threw on the floor without opening.
After we have done what we can to recover the property and punish the thieves, we shall join the Regt. We are now in a respectable Hotel where they are responsible for the safety of their guests, but I wish I was out of this Sodom I am afraid it will sink, I don't believe there are ten righteous to save it.4
I meant to have gone to church today but we were buisey [sic] this forenoon and could not find any meeting this afternoon.
You wanted me to tell you all about our journey down here but there is not much to tell except that we left our homes with sad hearts and minds too much occupied to to [sic] notice much of the wayside incidents. What a cruel war this is to tear men away from their almost helpless families and consign them to such hardship as we have to endure, but there is no hardship like leaving home. I believe I would accept of any terms of peace to get home again, but perhaps I shall feel different when I get to the Regt. I shall have [to] stop for my paper is used up and I don't want to go to my valise. Much love and a thousand kisses to you and the baby, much love to Mother. Good night.